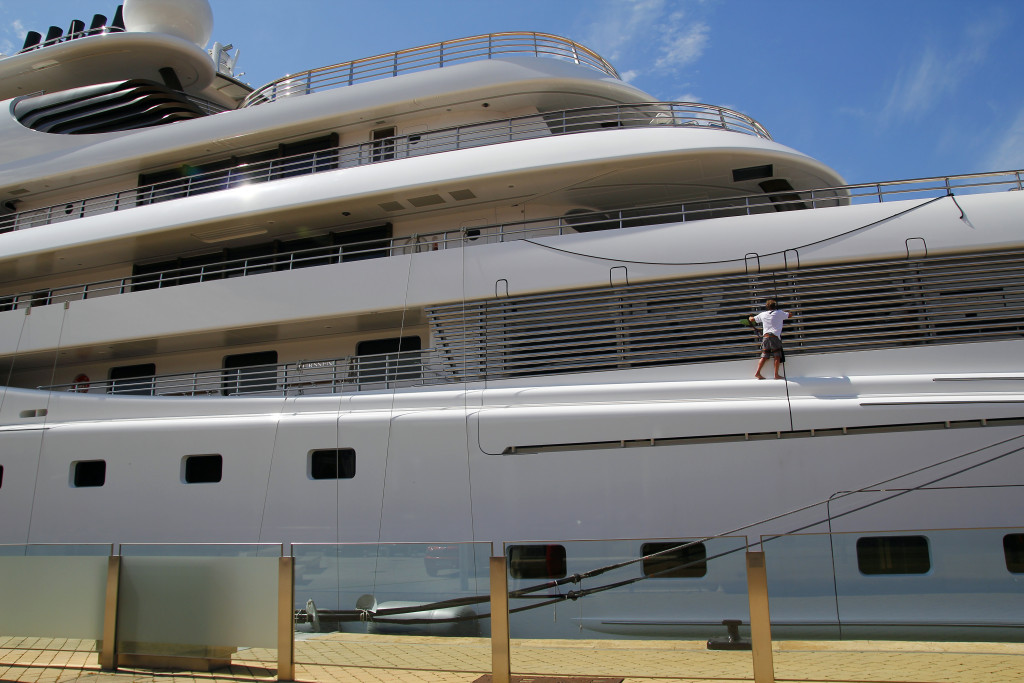 Florida is known as "The Sunshine State" for its beautiful weather and perfect beaches. It is also well-known for its nautical scene, and there are many boat owners and renters throughout the state. According to the National Marine Manufacturers Association, Florida is the #1 spot for boat registrations in the US, and it had nearly one million registered boats as of 2010. With all of this nautical ownership, there is a lot of detailing that goes on for boats and yachts. In this article, we will discuss five reasons why mobile boat and yacht detailing is catching on so quickly in Florida. But first, here is a brief overview of what this "detailing" actually entails.
What is mobile boat and yacht detailing?
To use Freedom Yacht Services as an example, mobile boat and yacht detailing involves cleaning and maintaining boats to make them as beautiful and attractive. Whether this detailing is for personal use or is being undertaken in the hopes of increasing a boat or yacht's value on the market; cleaning, shining, painting, waxing, and other boat-improvement processes will make your vessel sparkle. The "mobile" part refers to a company that travels to the boat owner themselves, which is much more convenient.
Now that the "what" of boat and yacht detailing has been covered, here are five reasons that it is so popular in Florida
#1: Boats get a lot of wear-and-tear in Florida.
There are, on average, 246 days of partial (partly cloudy) or total sun in Florida per year. This means that people are out and active, and taking their boats out so frequently leads to the need to have them cleaned and detailed often. This is not uncommon for any heavily-used equipment, and this detailing keeps them fresh and clean.
#2: Both the Atlantic and the Gulf are rough.
All oceans have their rough points, and the Atlantic and Gulf are no exception. The Atlantic and Gulf have the tendency to get choppy, and there is a large debris patch in the northern part of the ocean. Around 64,000 plastic pieces were removed from just off the coast of Bermuda several years ago. The Gulf oil spill was also a major source of pollution, and the most recent one leaked thousands more gallons into the sea. The Atlantic and Gulf seas are both hard on boats and yachts.
#3: Appearance matters.
Because boats and yachts are out on the water so frequently in Florida, and also because there are so many of them, boat owners become more passionate about their vessels. Whether someone is a novice at yachting or boating or a professional, people take pride in their watercraft. Florida opens up a new avenue for people looking for a new adventure or activity (especially for retirees).
#4: The Floridian climate necessitates thorough upkeep
Florida, despite all the sunshine, is also known for its storms. Due to the fact that many boats are docked outdoors, this harsh weather can seriously and extensively affect both the external and internal surfaces and aspects of the boat, making detailing and cleaning a necessity.
#5: Mobile is more convenient
There are a lot of boats in Florida, and there are also a lot of retirees who may not feel like lugging their boat over to a stationary shop. A mobile boat and yachting detail shop makes things much more convenient, as the employees come to you and service your boat there, making for a less complicated and less difficult trip.
Florida is a beautiful state with many opportunities for fledgling or expert boat/yacht owners to get out there and enjoy themselves. With the Atlantic and Gulf being a little rough, as well as a Floridian climate that necessitates frequent boat cleaning, mobile detailing is the most convenient and advantageous option for owners looking to beautify their boat or yacht.